Near Mint Collectibles
Dedicated to collectors of and investors in superior quality, graded comic books and related collectible items.
Shop Online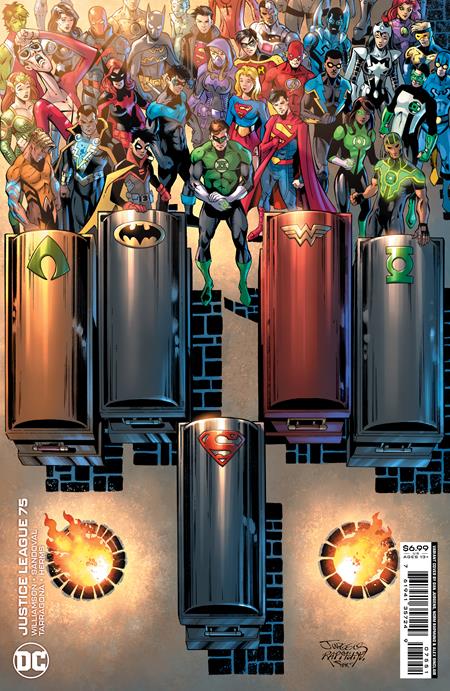 Death of the Justice League
Oversize special issue! Superstar writer Joshua Williamson pens the beginning of the next big DCU event! It all starts here! A new Dark Army made up of the DCU's greatest villains has formed on the edges of the Multiverse! The DCU's best and most powerful heroes are pulled together in an epic war to push the darkness back! But in the end, they are no match for it! That's right, you heard it here first: the Justice League are killed by the Dark Army, with only one survivor to warn the remaining heroes of Earth about what is coming for them! FINAL ISSUE!
LIMIT 1 TO A CUSTOMER. REFUNDS WILL BE SUBJECT TO A RESTOCKING FEE.
Thank you!
Contact us with questions or requests. We want to hear from you.
302 Washington St #111
San Diego, CA 92103
sales@nearmintcollectibles.com
All images are copyright © by their respective owners. All rights reserved. Used by permission.